GranSport face lift front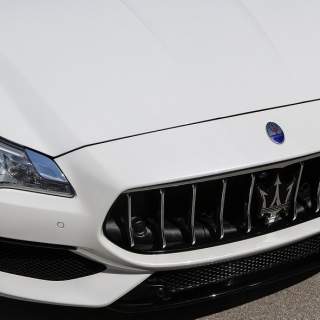 GranSport face lift front
Facelift conversion kit fro Quattroporte 2013-2016 towards 2017 GranSport front end Includes all necessary parts and trims to convert including new grill, mesh kit, adapter plates, bumper, diffuser Optionally available with carbon diffuser. All …

Excluding Tax
Stock Status:
please contact us.
---
---
Facelift conversion kit fro Quattroporte 2013-2016 towards 2017 GranSport front end
Includes all necessary parts and trims to convert including new grill, mesh kit, adapter plates, bumper, diffuser

Optionally available with carbon diffuser.
All Items OEM Maserati

SHIPPING INFO:
Europe:
Shipping costs,  ASK
 
USA / Canada:
Shipping costs, ASK

Australia/Asia:
Shipping costs, ASK

 
PLEASE NOTE:
Due to exchange rates and the fuel surcharge on shipments prices vary day to day.
Therefore all prices listed on this site are purely indicative, generally they are right but may vary.

Please contact us we will advise and make a personal quotation.
Making sure that not only you have the optimal product but also the best service.

Since the cars we deal in are mostly hand made or customized there are a lot of specific variables.